I use a lot of gesso in my art journaling, now with this cost effective recipe I can use even more.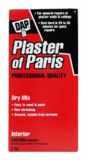 1. Slake your plaster of Paris by mixing together 1 part plaster of Paris and 4 parts water. Let the mixture sit until the plaster settles to the bottom. Then pour off the water and mix again. Repeat this process three times. The plaster reacts with the water. If the mixture gets warmer than when you started, repeat the process. If it appears to be the same temperature as when you started, then your plaster is slaked.
2. Scoop out the plaster of Paris and let it dry completely. Break up any clumps that appear (they may have pockets of moisture). Use a standard kitchen cheese grater and grind it into a fine powder.
3. Mix three parts of the slaked plaster of Paris to 1 part white glue. Add several drops of honey to every tablespoon or so of this mixture. Mix thoroughly and pound out any lumps. Your mixture should have the consistency of pancake batter. The gesso is now ready to use.
4. If you want to color your gesso, mix in a coloring agent. Watercolors, gouache oR acrylics all work well, are fairly inexpensive and easily acquired.
Store your gesso in an airtight container. Add a little water if the gesso becomes too dry. When applying gesso never put your brush directly into the storage container. Always pour out what you need and discard what you don't use. Gesso is easily contaminated and the whole jar can easily become a stinky, rotten mess
I found 2kg at Canadian Tire for $5.00
Thanks to Crafting With Style (http://craftingwithstyle.blogspot.ca) for this recipe